Allow your team to manage customer issues efficiently.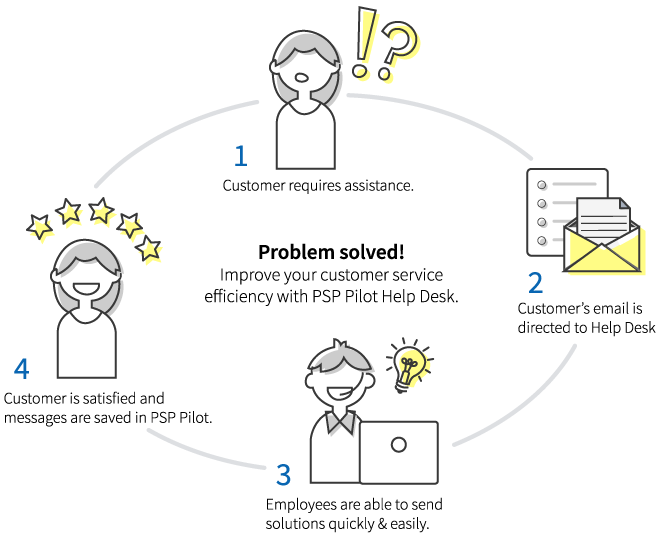 One way to visualize PSP Pilot Help Desk is as a communal inbox for all of your employees. Everyone can access it separately using their PSP Pilot credentials, and they will all be able to respond to client problems.
Don't worry, we have built-in fail proofs to make sure two of your employees can't respond to an issue at the same time. With PSP Pilot Help Desk you can share attachments with your customers and delete messages once the issues are resolved.
The best part? All of this correspondence will be stored within your PSP Pilot account, and can be accessed via either the client page, or the responding employee's page. So sit back, relax, and let PSP Pilot Help Desk help you.